The Best Beauty collagen Golden Facial Mask
Product Introduction
Cooling Effects:
This phenomenon is created when the gel evaporates the heat from water. The higher the hydration rate is, the better the cooling effect will be.
Skin Moisturizing:
The hyaluronic acid strengthens the skin's ability to retain moisture and significantly and contain water (55%) on a water-soluble polymer material, let you skin can absorb abundant water.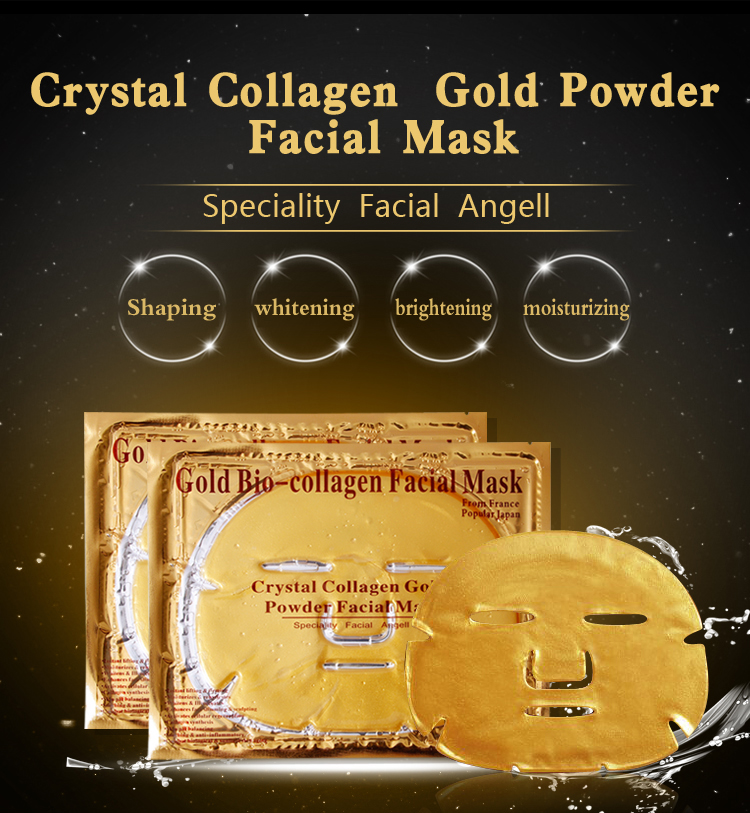 Feature
1)Instant Lifting &Firming
2)Moisturizes& rehydrates
3)Whitens
4)Enhance Face Slimming and Sculpting
5)Activates cellular regeneration
6)collagen synthesis
7)skin ph balancing
8)Smoothing ad Anti-Inflammatory
9)Combat Biological & sunlight skin aging.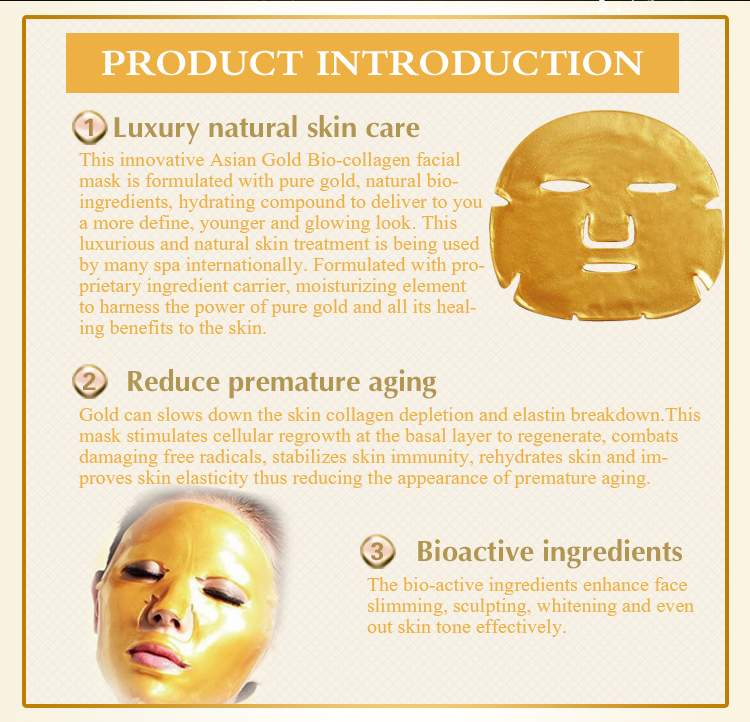 Ingredients and function:
Nano-active gold, deep-sea fish small molecule collage, L-dimensional Vitamin C,
licorice flavonoids, oat peptide, Scutellaria extract, hyaluronic acid, Rose
essential oil, seaweed polysaccharides.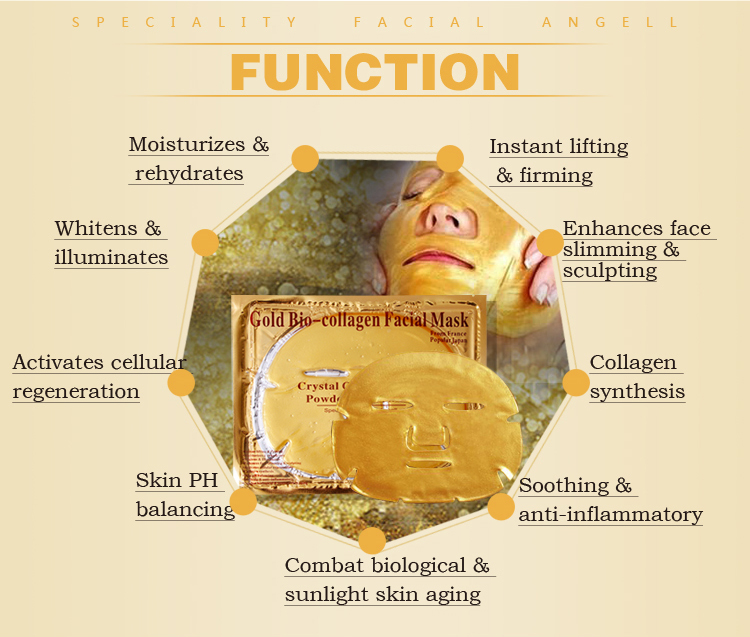 Product size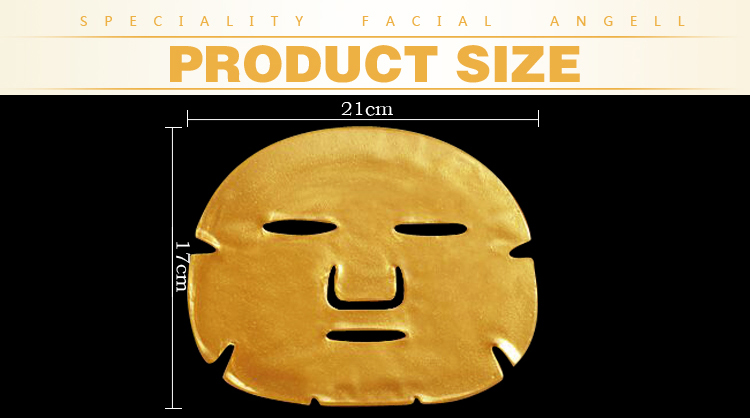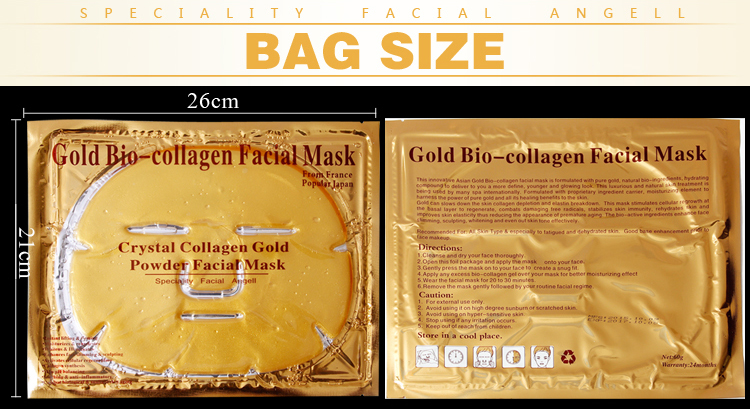 Advantage
Excellent and High Quality Control
. Customer's Designs and Logos are Welcome
. Competitive Price
. In a Variety of Designs
Who can use?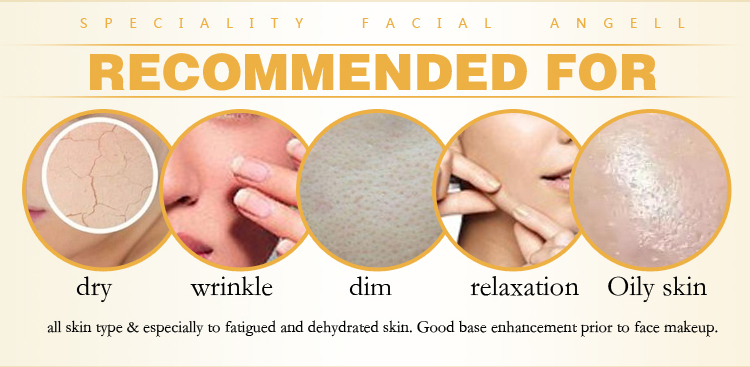 Usage:
After cleansing the face, affixed to the face mask, every week 3-4 times used
for the first time, the application can be 30 minutes, without the discomfort
reaction, and application time may be extended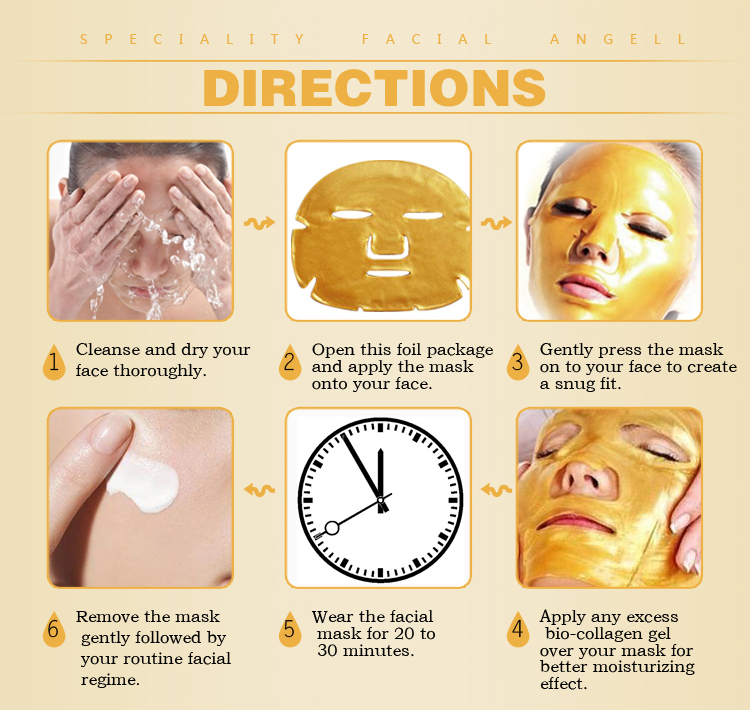 Direction for use
Washing the face first, then unwrap the packing, take out the transparent crystal face mask, apply over the face, Remove after 10-30 minutes, no need washing the face after use, mask use one time only.
Caution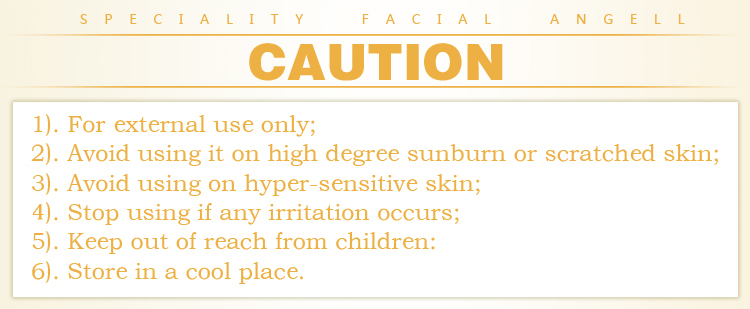 Packaging: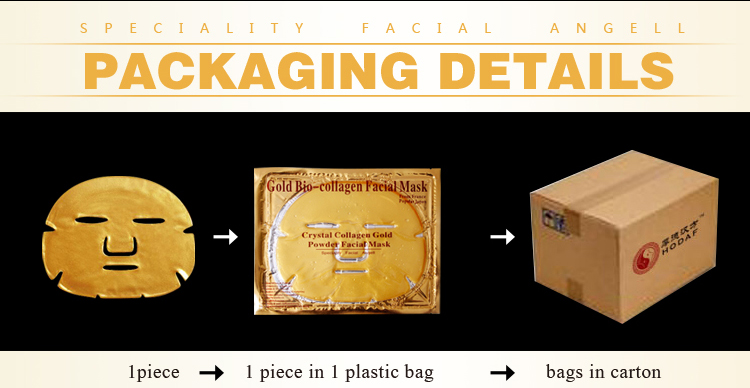 Our company
Houde Hanfang Medical Devices Co.,Ltd is a professional health care and beauty care patch /pad manufacture ,wholesaler and exporter ,Our main product includes Foot patch ,Slimming Patch ,Pain relief Patch ,Herbal patch ,medical dressing and so on !
We have top-Production line ,Well-developed scientific and modern testing equipmente gained certificate FDA,CE,ISO,MSDS .
We also cold produce all kinds of patch according to custemers requirment !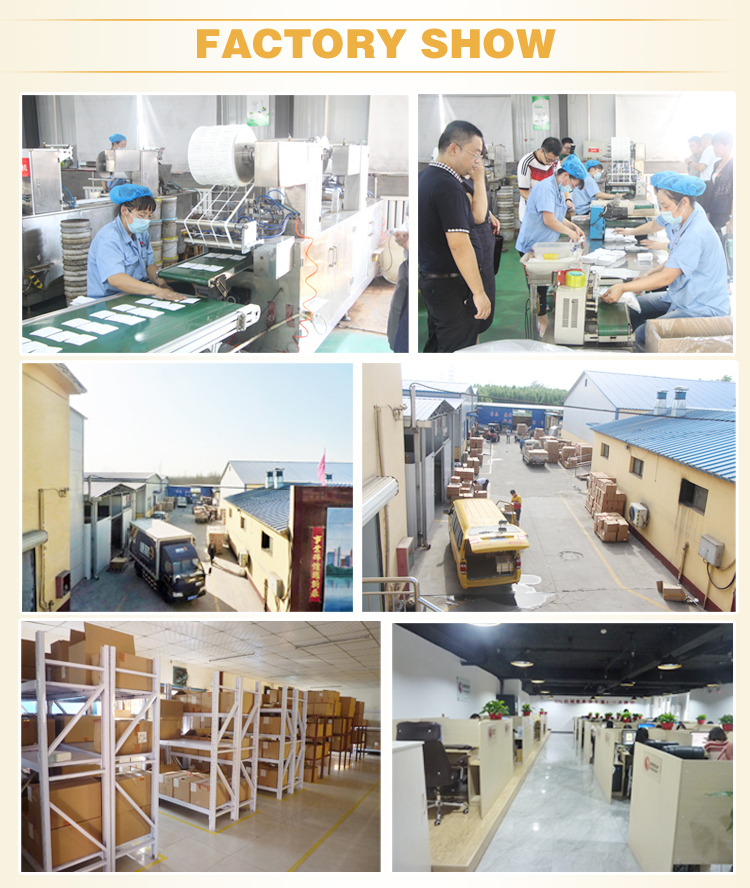 Our customer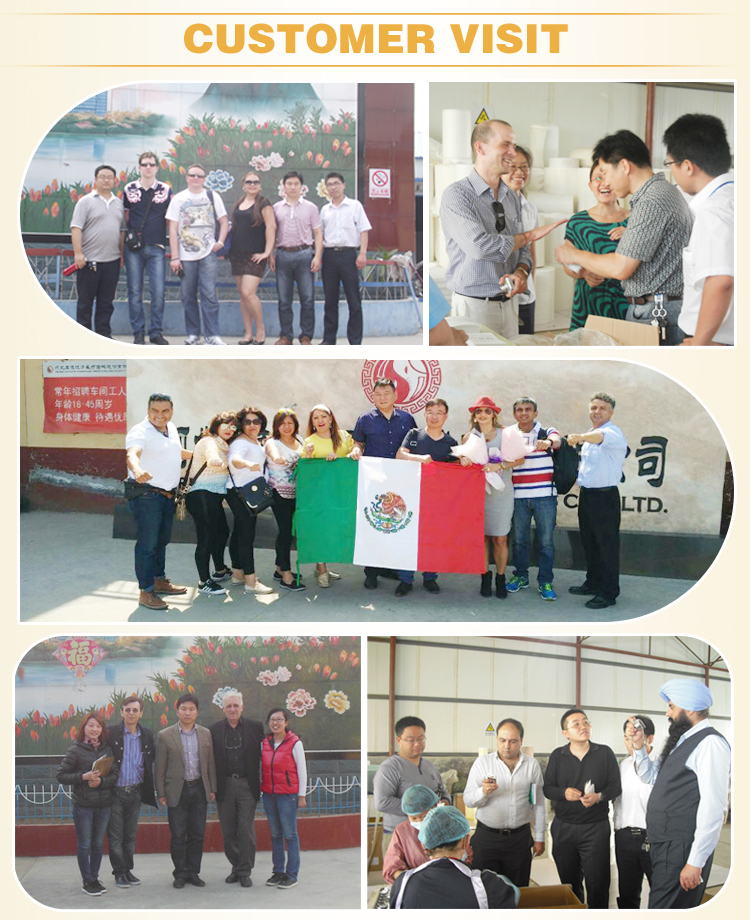 Certificate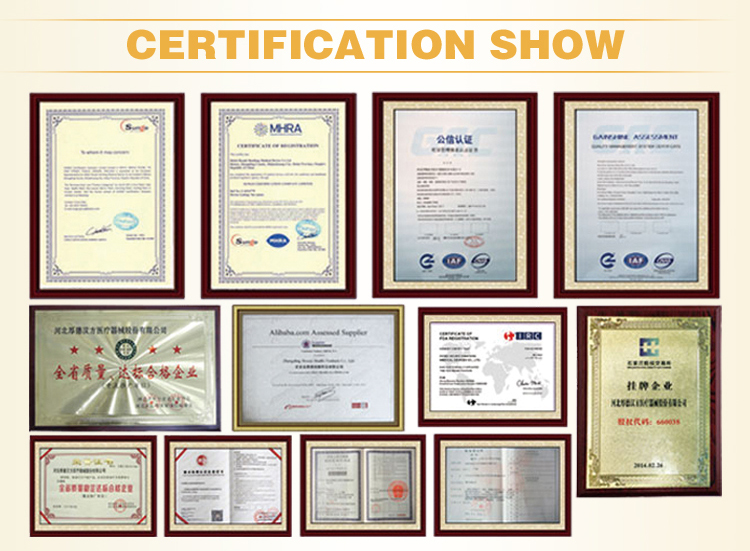 Группа Продуктов : Маска Для Лица