Skin Color Non-woven Better Breathe Nasal Strips
Nasal Strips introduce
If you suffer from nasal congestion, getting a good night's sleep can be tough. Whether your stuffy nose is caused by allergies, cold, or a deviated septum, Breathe Right nasal strips can help. They instantly open your nose up to 38% more than cold medicine alone, so you can breathe better. And when you can breathe better, you can sleep better, too.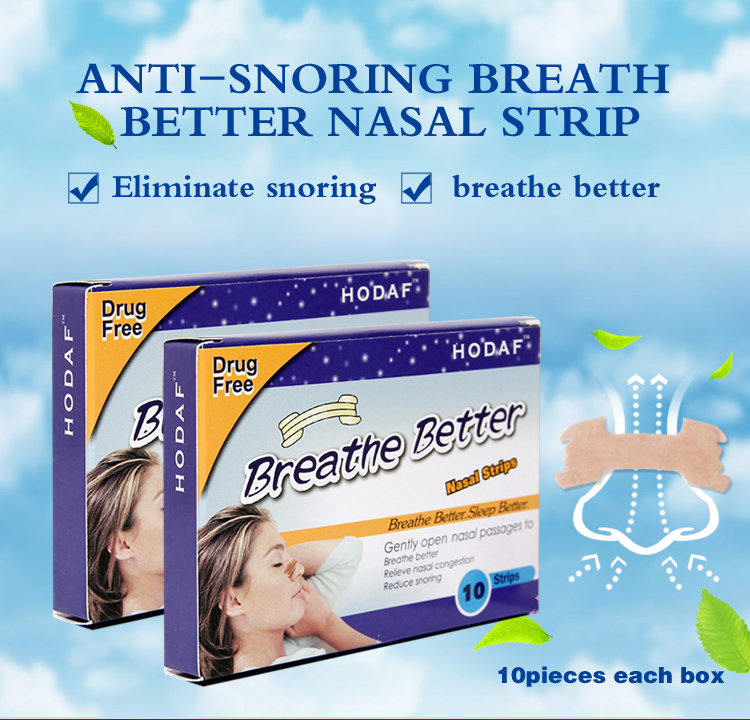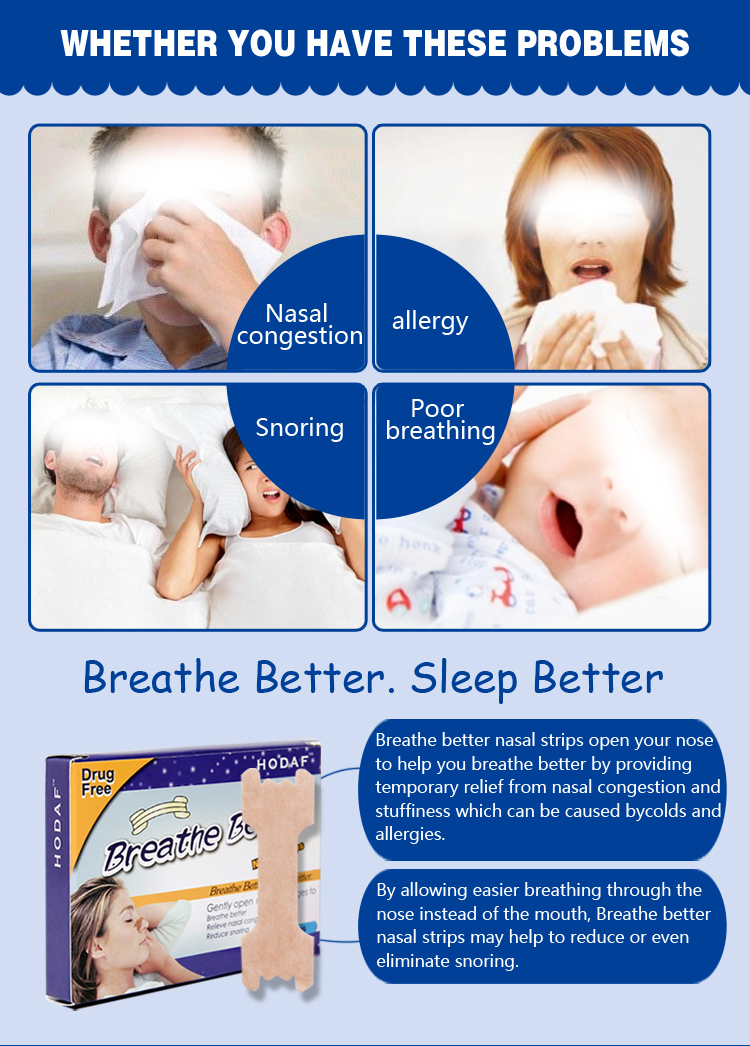 Details Of the Nasal Strips
Materials:PE,.Non-woven cloth and film
Main Function
Help ease snoring, troubled sleep caused by minor breathing problems, nasal congestion due to acold or allergies, and breathing difficulties caused by a deviated septum
Product size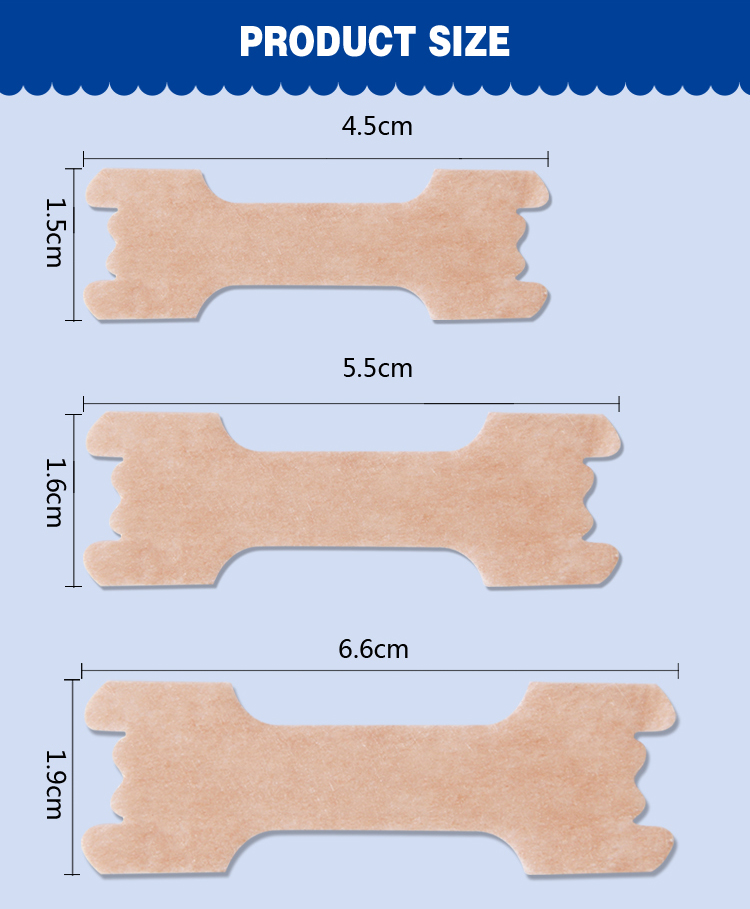 Nasal Strips Structure
This strip is composed of two layers of medical tape,a piece of spandex and a piece of protective membrane,which the elastic bar is located between two layers of medical tape.Processed on a non-woven medical tape medical pressure-sensitive adhesive coating.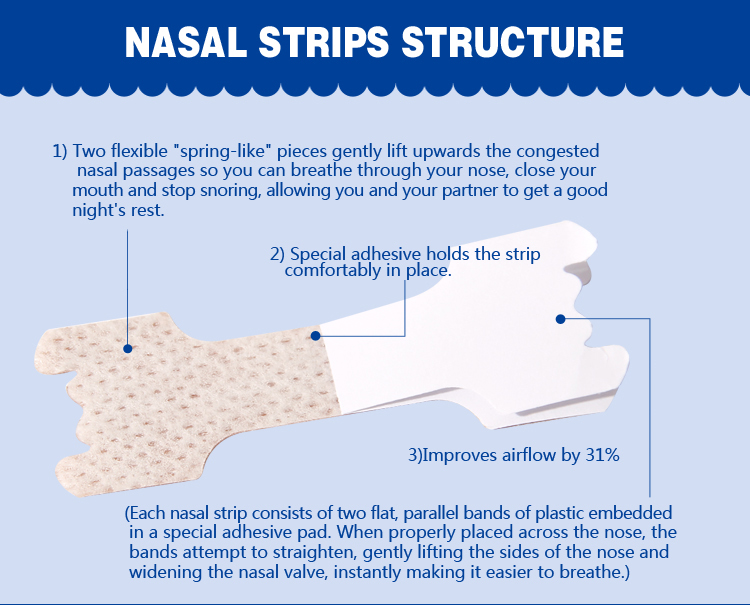 Working principle
1) Two flexible "springlike" pieces gently lift upwards the congested nasal passages so you can breathe through your nose, close your mouth and stop snoring, allowing you and your partner to get a good night's rest.
2) Special adhesive holds the strip comfortably in place.
3) Improves airflow by 31%
Usage Of The Nasal Strips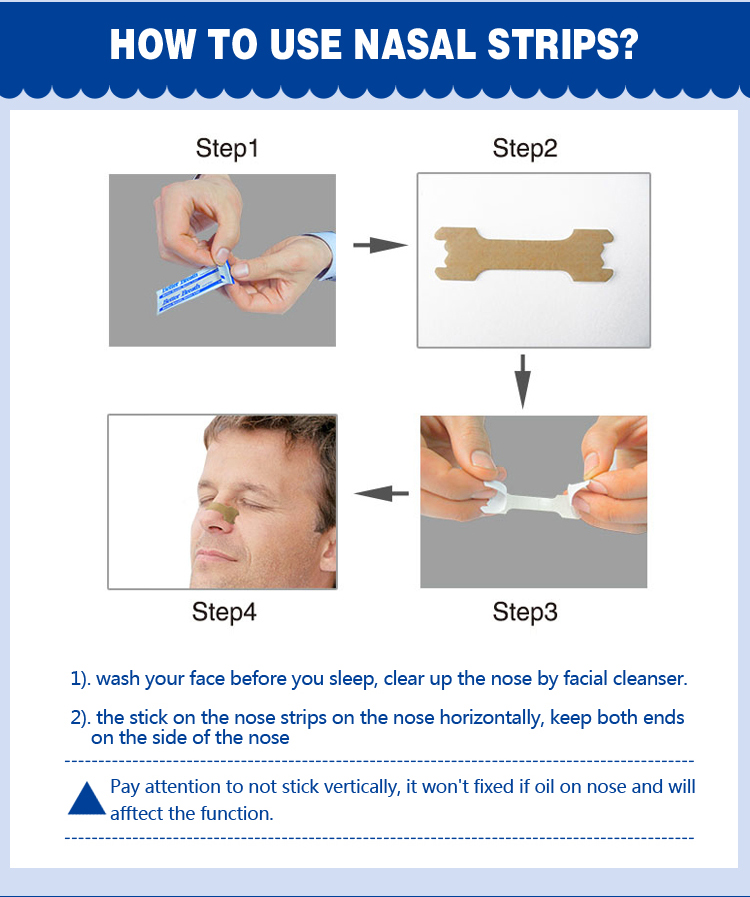 Usage Of The Nasal Strips
1) using peroxide to remove all the oil from our nose (rubbing alcohol is recommended)
2) Ideal for Dry or Sensitive Skin
3) Gentle on skin. Easy to remove. Comfortable to wear.
Packing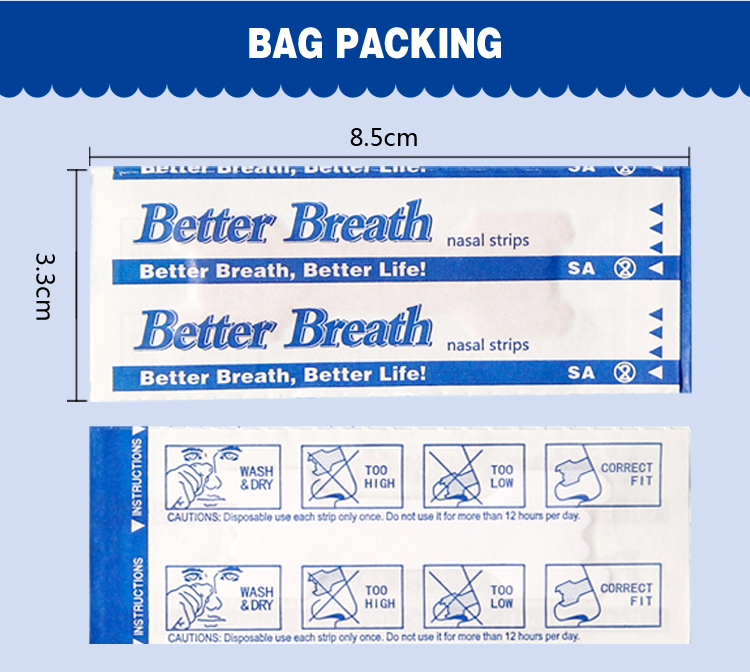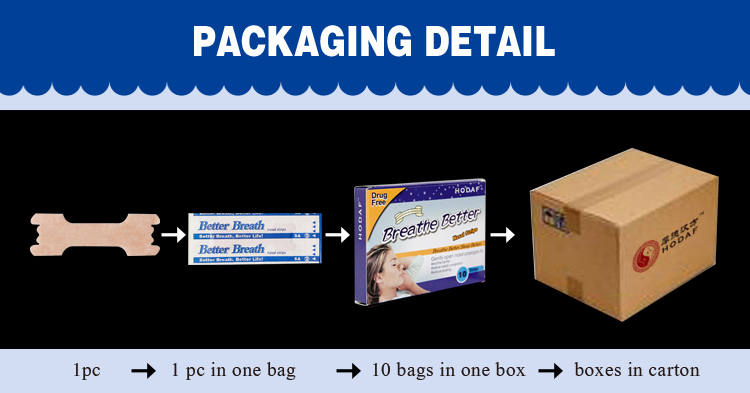 Our company
We, Hebei Houde Hanfang Medical Devices Co.,Ltd, is one of top health care patch and plaster producers in China. We are the professional manufacture of kinds of patches , such as foot patch, slimming patch, heating patch and chinese herbal patch, etc .
We can supply OEM and ODM service.
We have been 'Gold supplier' in Alibaba for 6 years.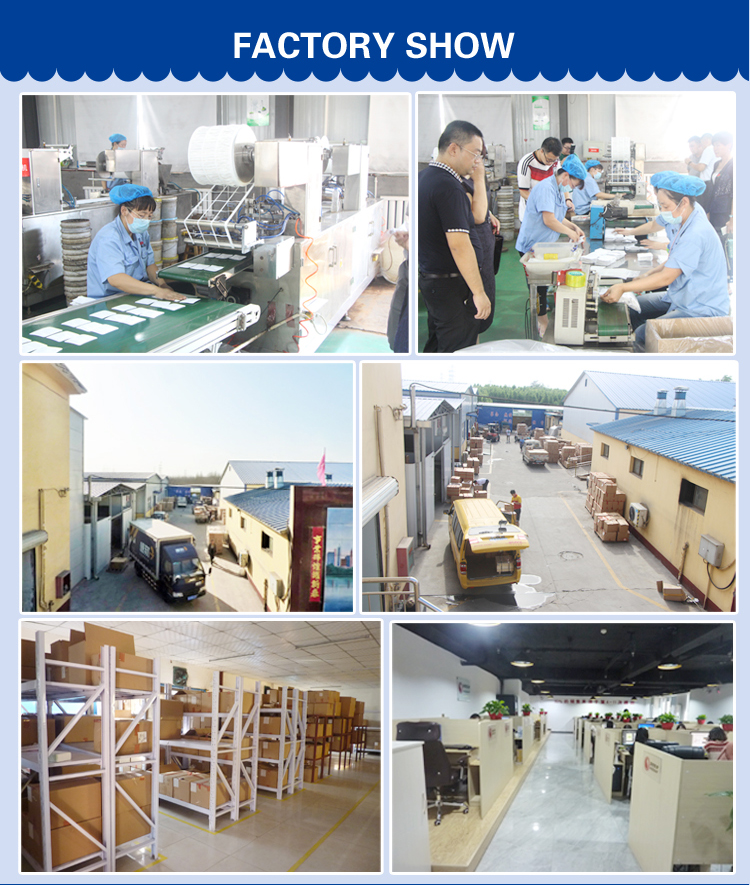 Our customer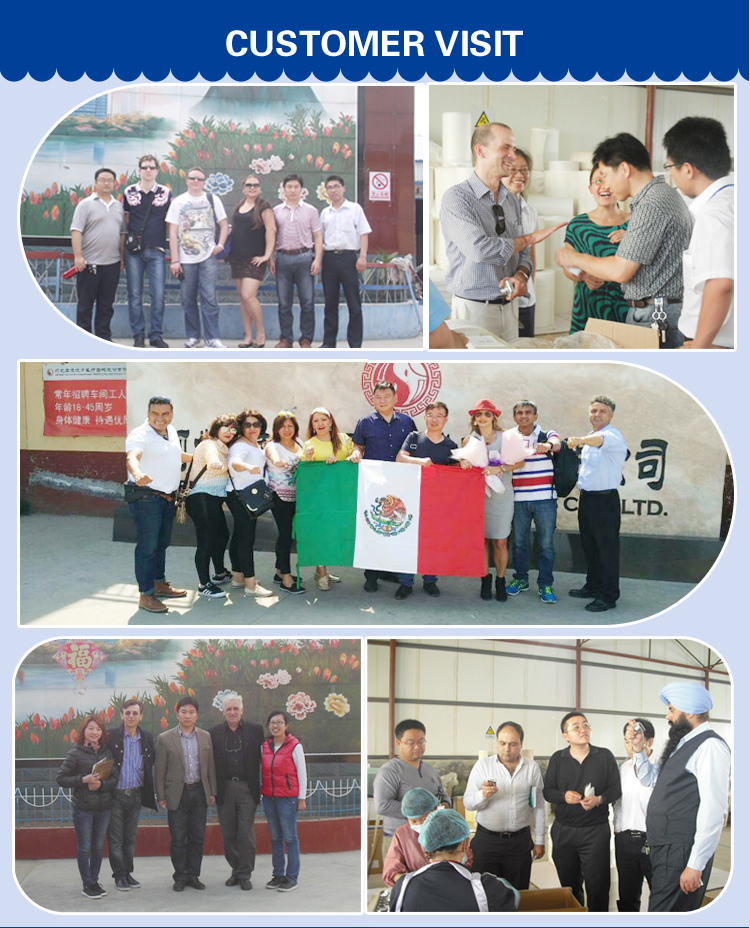 Certificate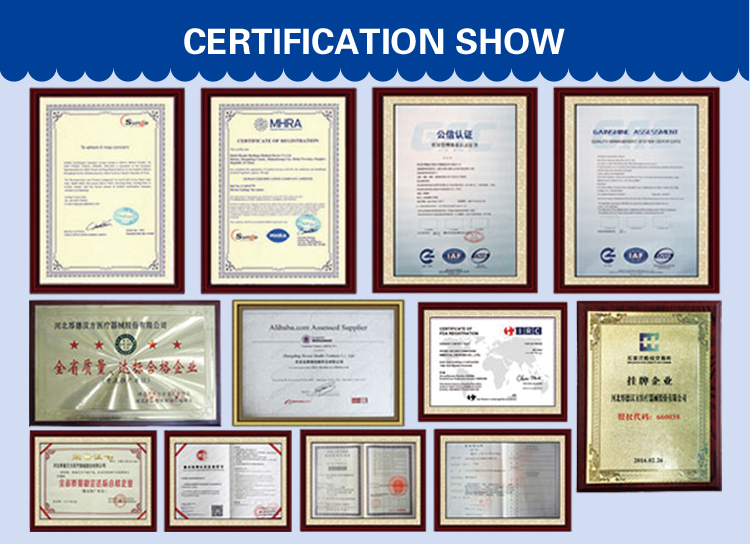 Группа Продуктов : Носовые Полоски