backache pain relief menthol cool and hot patch
Pain Relief Patch
The main ingredients found in the Pain Relief Patch include: Analgesic menthol or methyl salicylate, which diminishes painful signals in the body when applied directly or close to the affected part of the body.Pain Relief Patch is advisable to avoid using the patches for over 3 days in a row.

Our main product includes Foot Patch ,Slimming Patch ,Pain Relief Patch ,Herbal Patch ,,Exfoliating Foot Mask,Eyelash Gel Patches, Mosquito Repellent Patch,Skin Peeling Foot Mask and so on !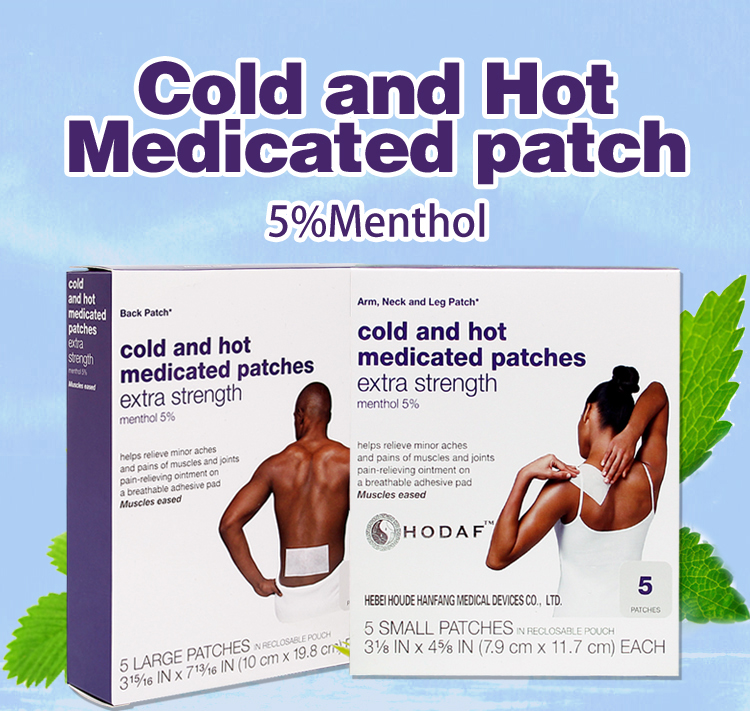 Stop use and ask doctor if
*excessive redness or irritation is present
*condition worsens
*pain persists for more than 7 days
*symptoms clear up and occur again within a few days.
If pregnant or breast-feeding,ask a health professional before use.Keep out of reach of children.If swallowed,get medical help or contact a Poison Control Center right away.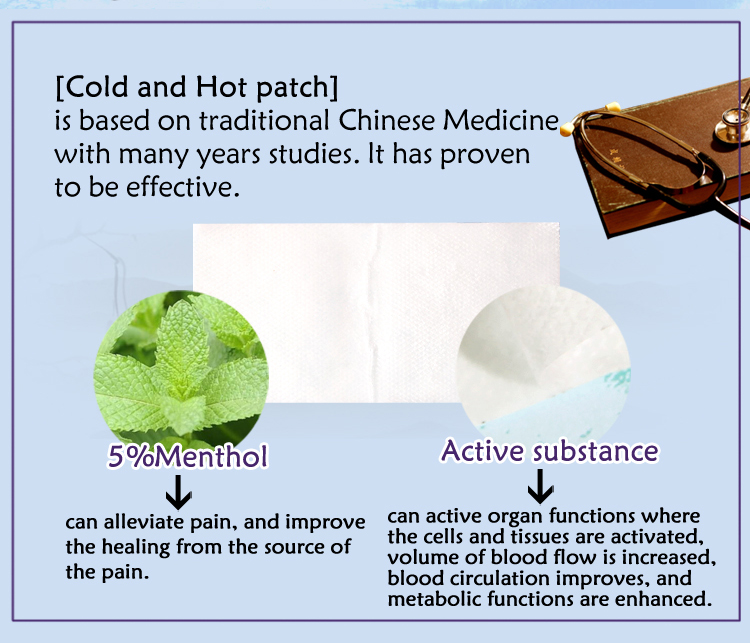 Active Ingredients
Acrylic Acid, Aluminium Hydroxide, Carmellose Sodium, 2 Ethylhexyl Acrylate, Glycerin, Isopropyl Myristate, Methyl Acrylate,Nonoxynol-30,Polyacrylate,Polyacrylic Acid, Polysorbate 80, Sorbitan Sesquioleate, Starch, Talc, Tartaric Acid, Titanium Dioxide, Water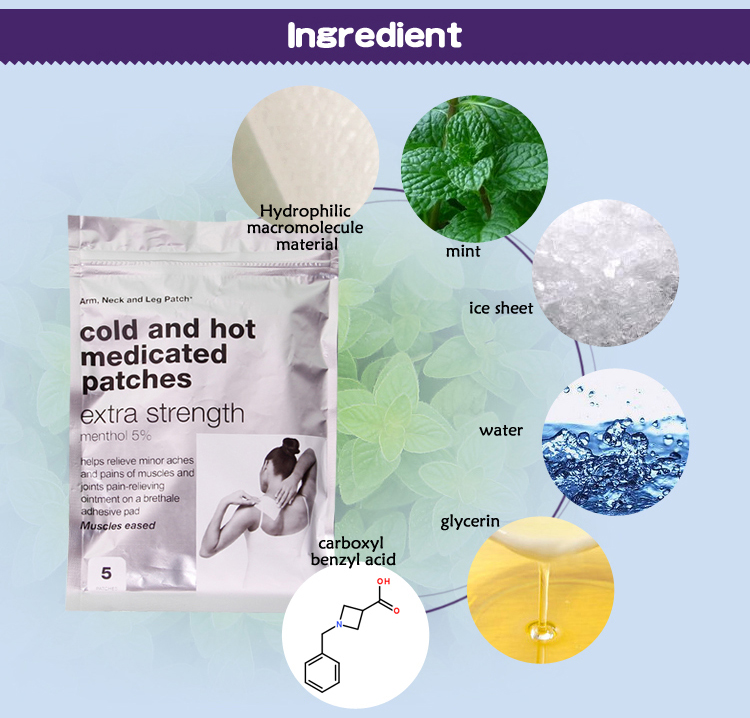 Functions
To help relieve minor aches and pains of muscles and joints pain relieving ointmet on a breathable adhesibve pad, Muscles eased.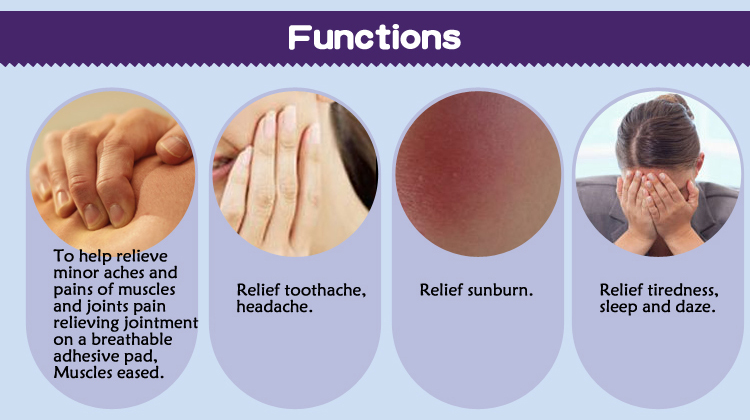 Suitable for
Helps relieve minor aches and pains of muscles and joints Pain-relieving ointment on a breathable adhesive pad Muscles eased.
Uses temporarily relieves minor aches and pains of muscles and joints due to arthritis simple backache strains sprains bursitis tendonitis bruises cramps.
Product structure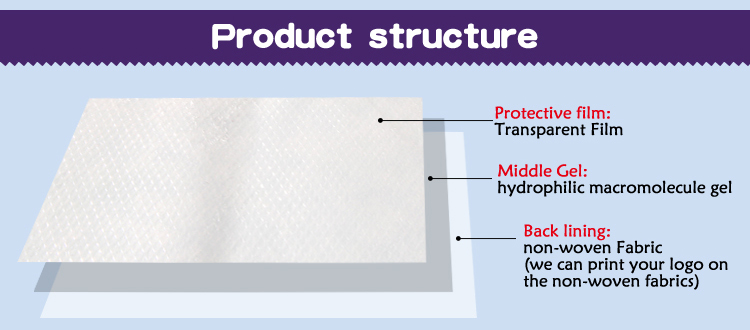 How to use?
1).Adults and children 12 years and over: apply patch to affected area as needed but not more than 4 times daily.
2).Children under 12 years: ask a doctor.
3).For easy application:grasp both ends of pad firmly, pull at both ends.
Stretch pas until the backing separates.Remove protective film while applying pad directly to site of pain.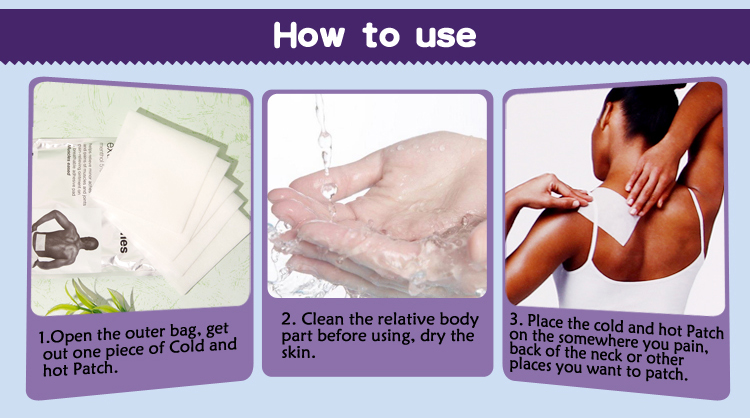 Product size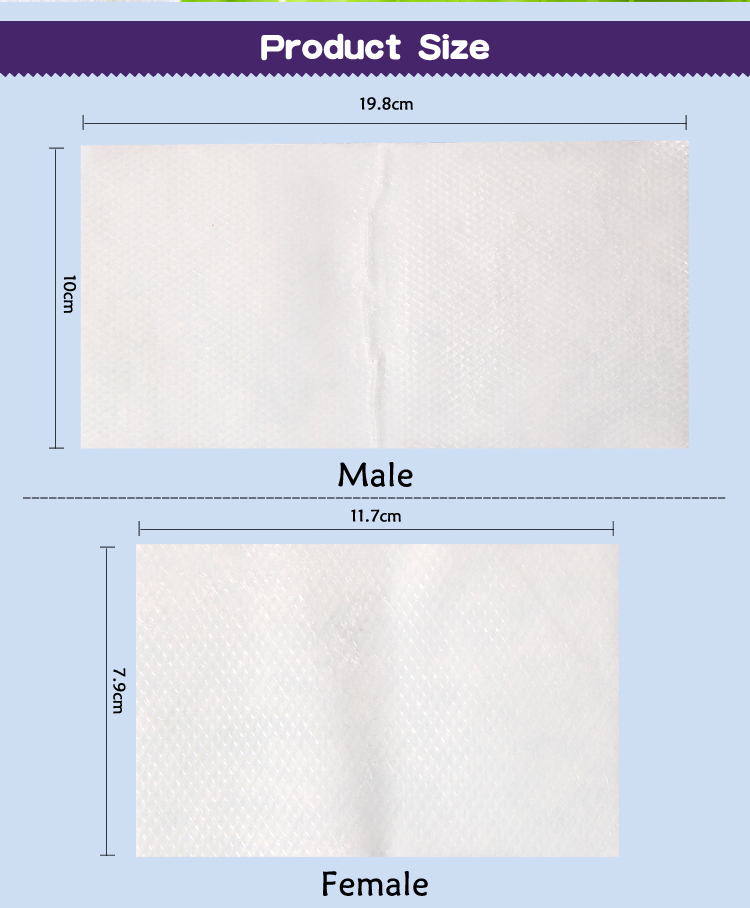 Caution
*use only as directed
*avoid contact with eyes and mucous membranes*
*do not apply to wounds or damaged skin*
*do not bandage tightly or use a heating pad.

Packing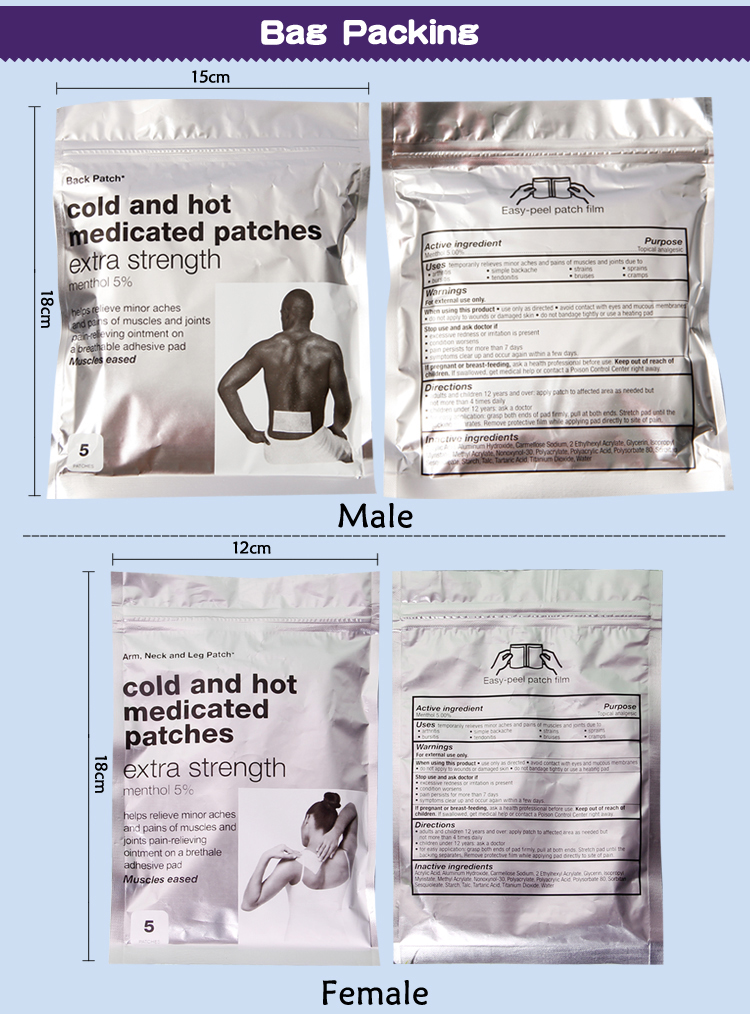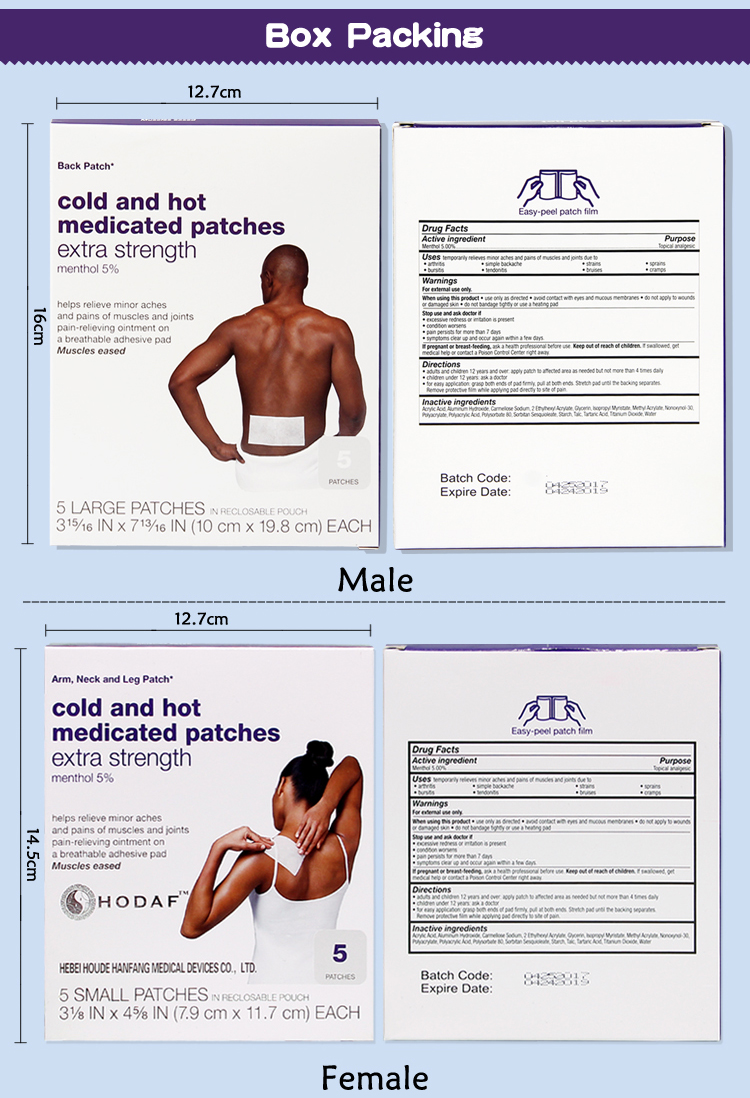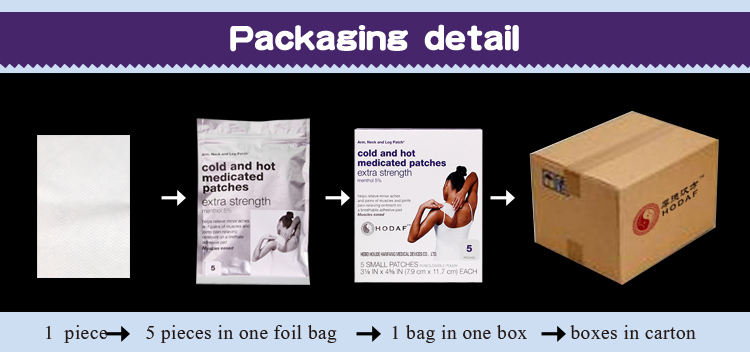 Our company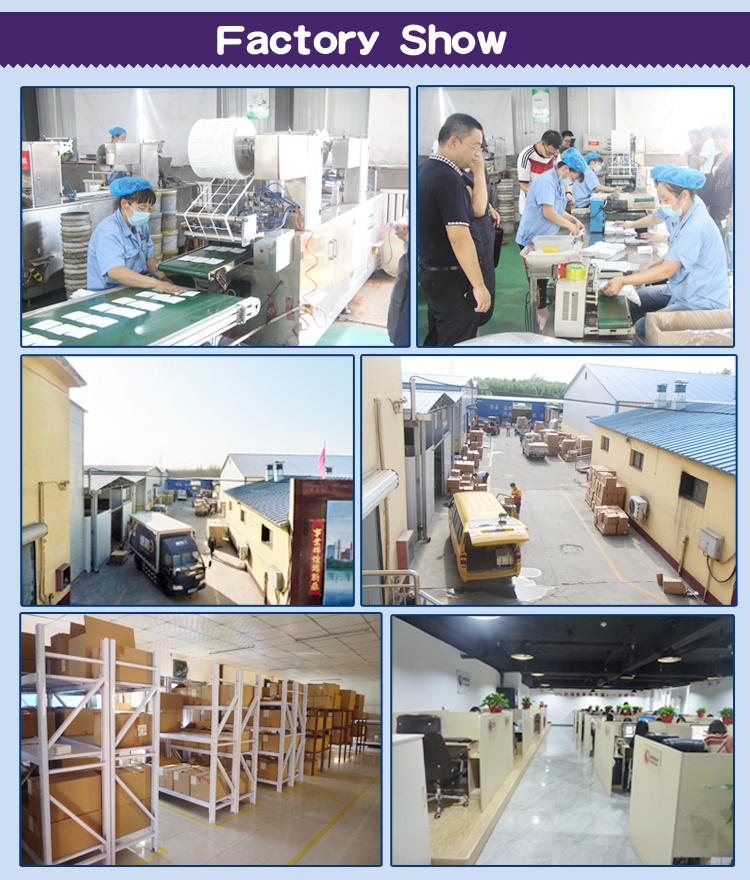 Our customer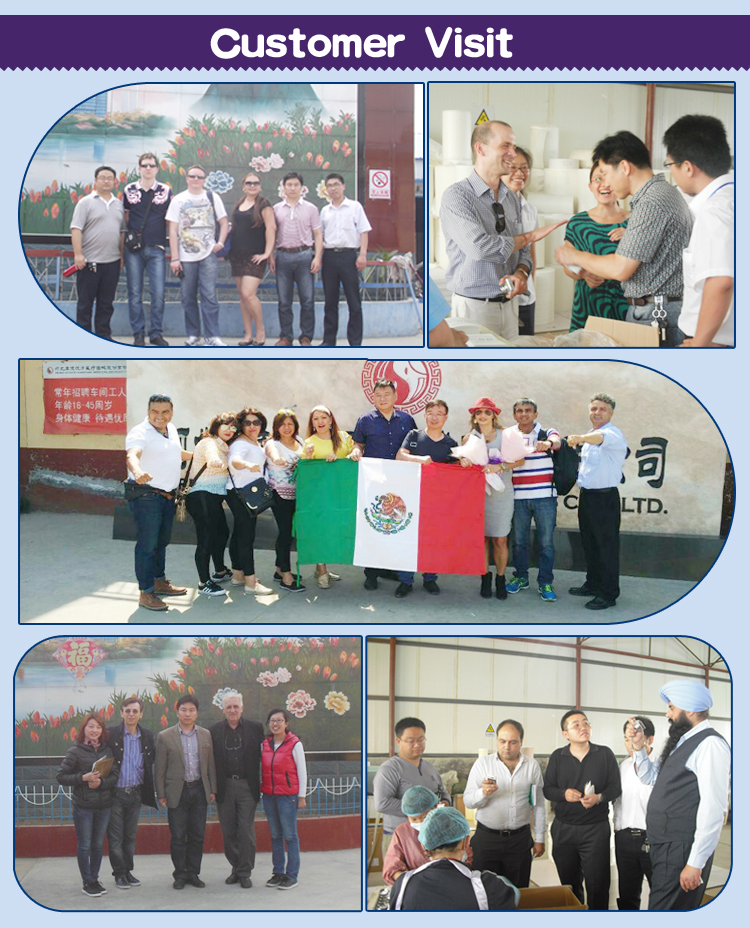 Certificate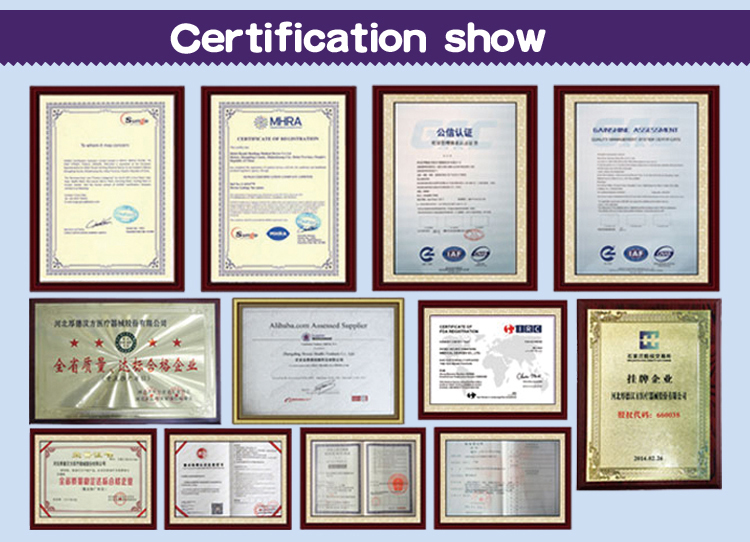 Группа Продуктов : Pain Relief Patch