chinese health broadcast nicotine patch for quit smoke
Product Introduction
Anti smoke patch adopted delayed release transdermal technology. The research results of International Drug & Medicine indicate that it`s the most effective method to give up smoking by using Anti smoking patch.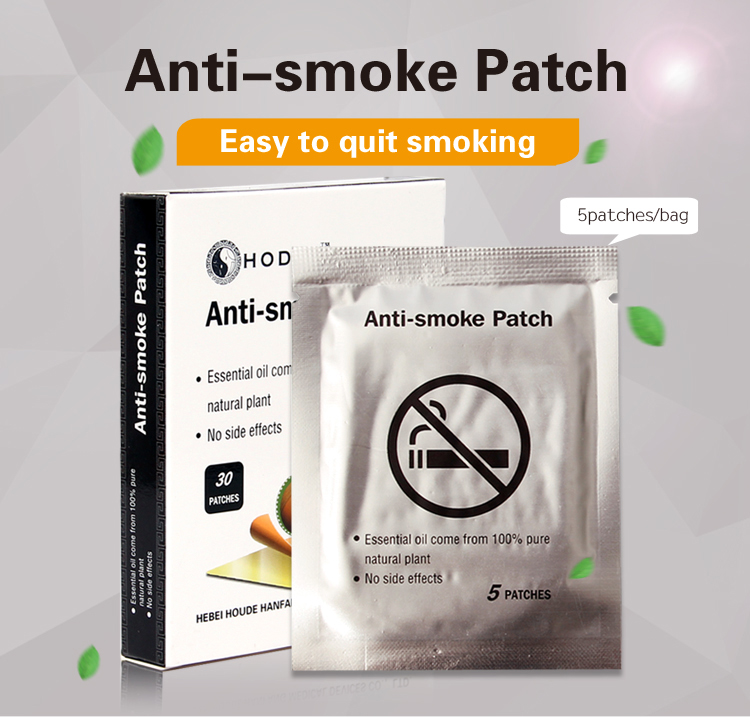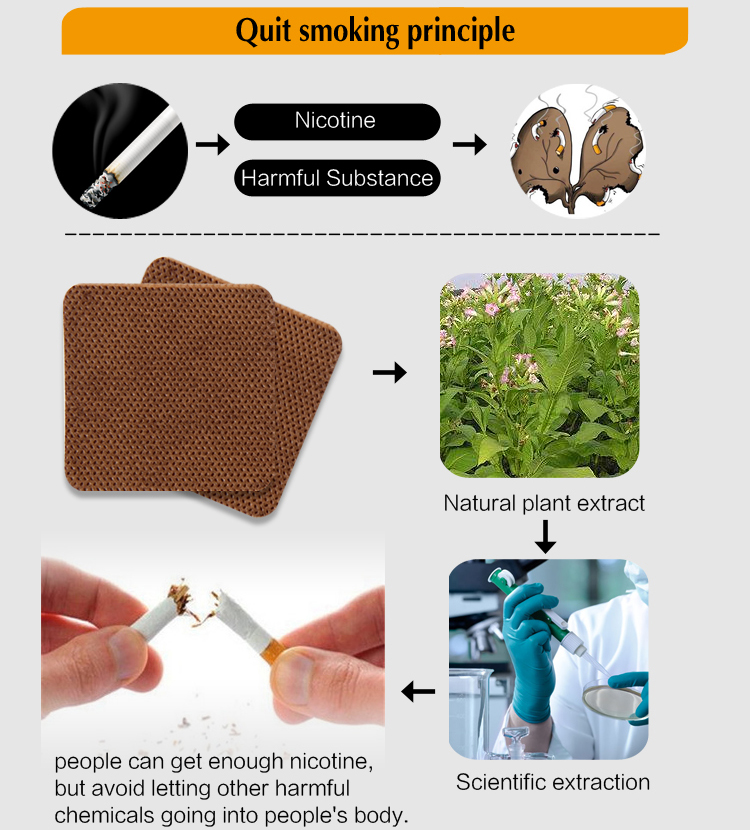 Product ingredients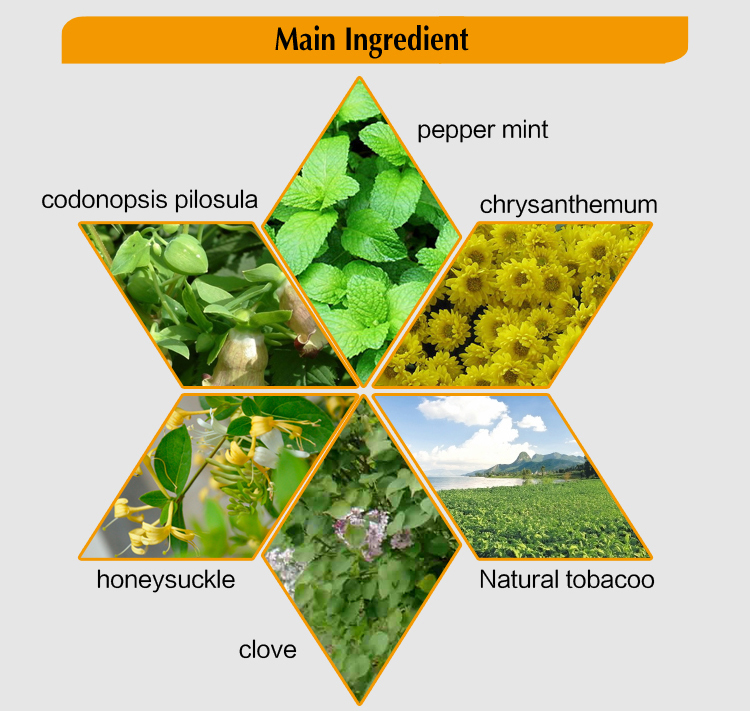 The danger of somking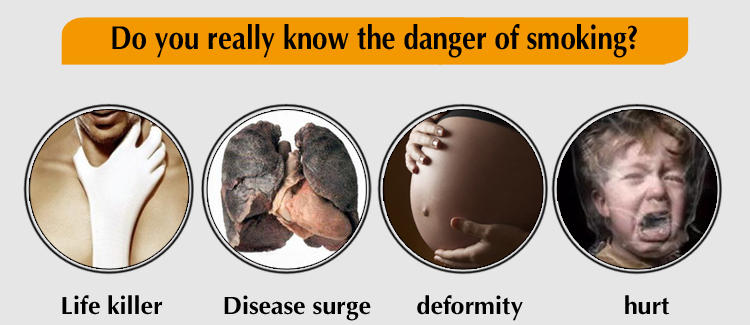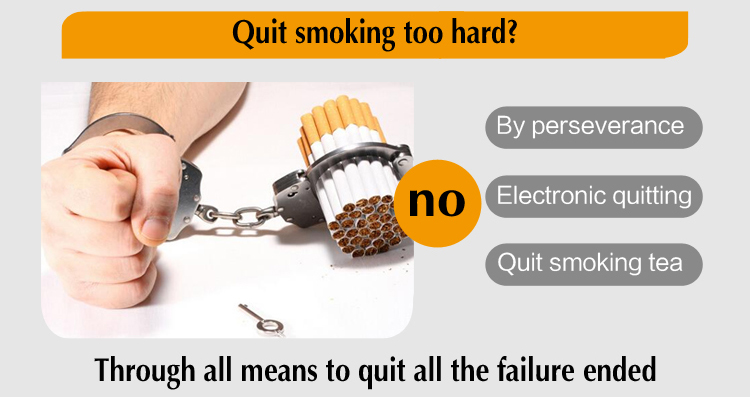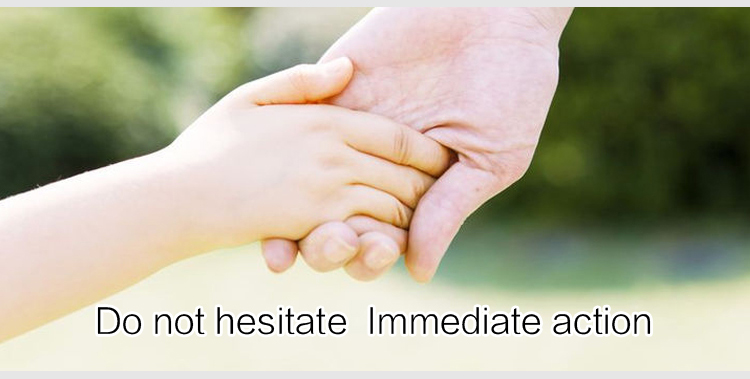 How to use?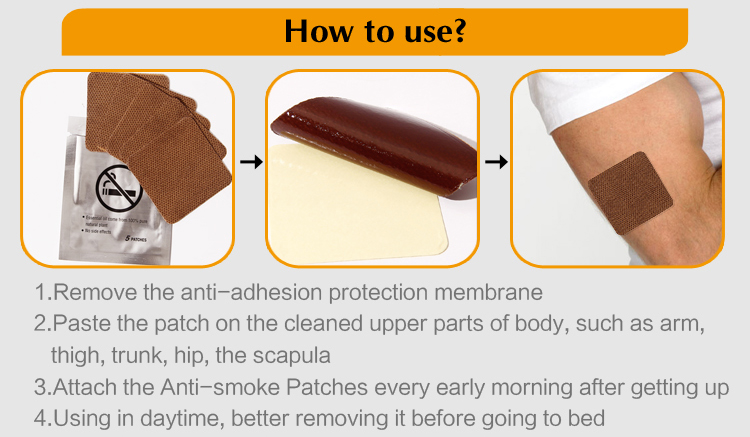 Use and dosage
According to the personal situation, choose the accurate position and usually it will work after sticking half an hour
Use it for about 3 days as the initial dosage, decrease the dosage gradually when the situation is stable, stop using till tobacco addiction is get rid of
Due to individual difference, the procedure of reducing Anti-smoke Patches and time of using is different, but same effect for painless quit smoking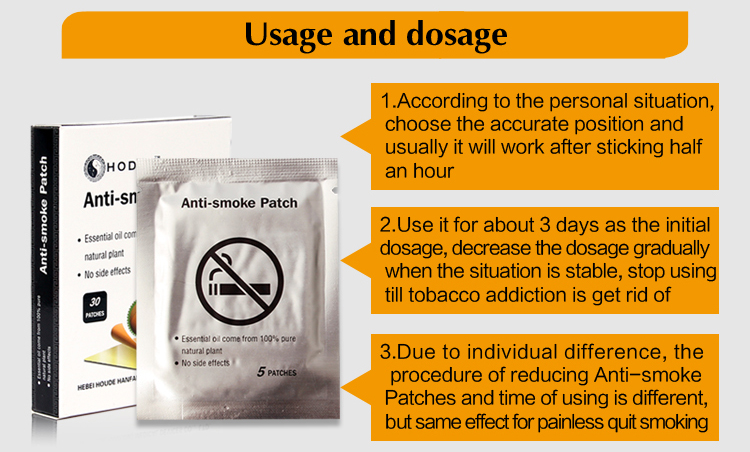 Product size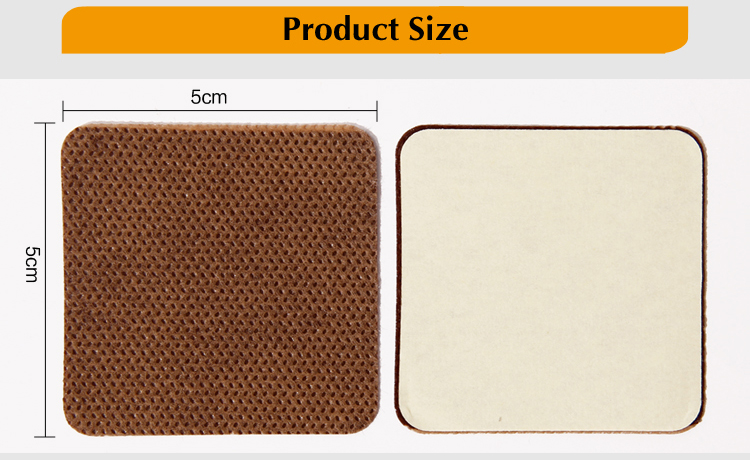 Packing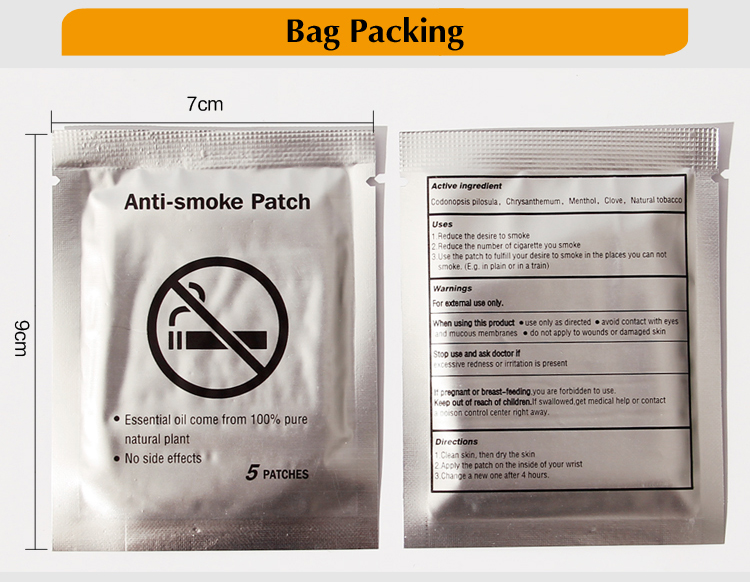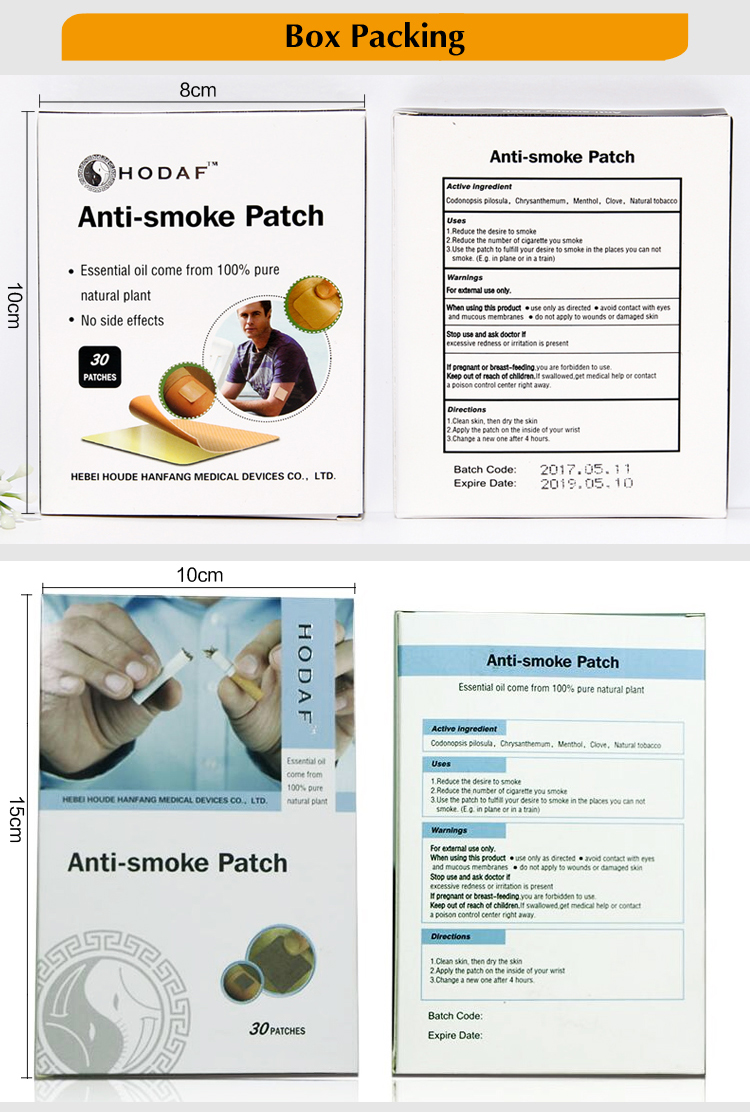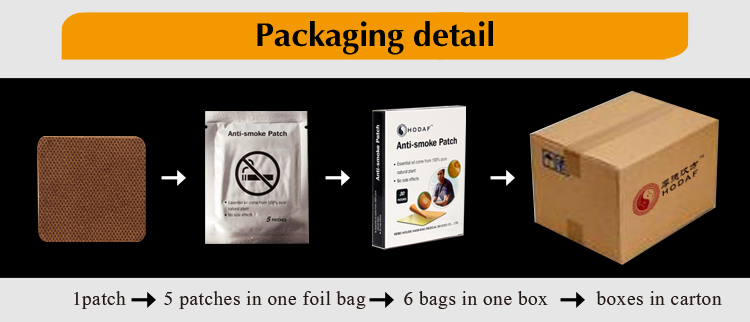 Warning

Do not apply the patches to broken, red or irritated skin
When you exercise, do not apply the Anti-smoke Patch. Because if do sports while wearing a nicotine patch the amount of nicotine absorbed into your bloodstream may increase
If you get a severe or persistent skin reaction, such as severe redness, itching, rash, hives or swelling after using these patches, you should stop using them and consult your doctor for advice.
Make sure you do not leave unused or used Anti-smoke Patch where children can reach them. Fold used patches in half so the sticky side is inside and put them inside the opened sachet, or in a piece of tinfoil. Dispose of used patches carefully, away from children and animals.
Our company
Houde Hanfang Medical Devices Co.,Ltd is a professional health care and beauty care patch /pad manufacture ,wholesaler and exporter ,Our main product includes Foot patch ,Slimming Patch ,Pain relief Patch ,Herbal patch ,medical dressing and so on !
We have top-Production line ,Well-developed scientific and modern testing equipmente gained certificate FDA,CE,ISO,MSDS .
We also cold produce all kinds of patch according to custemers requirment !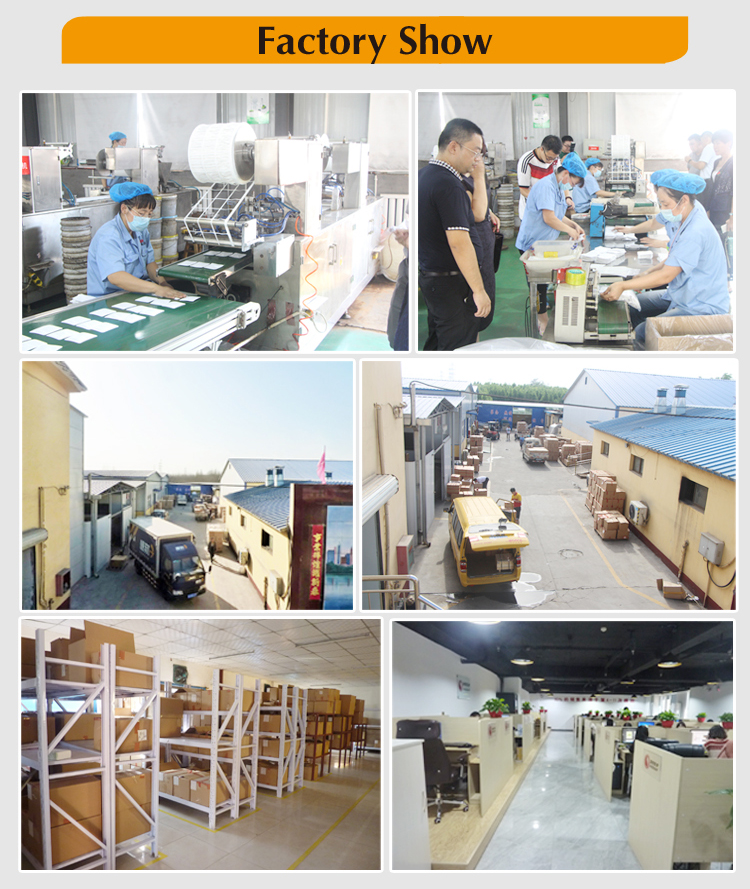 Our customer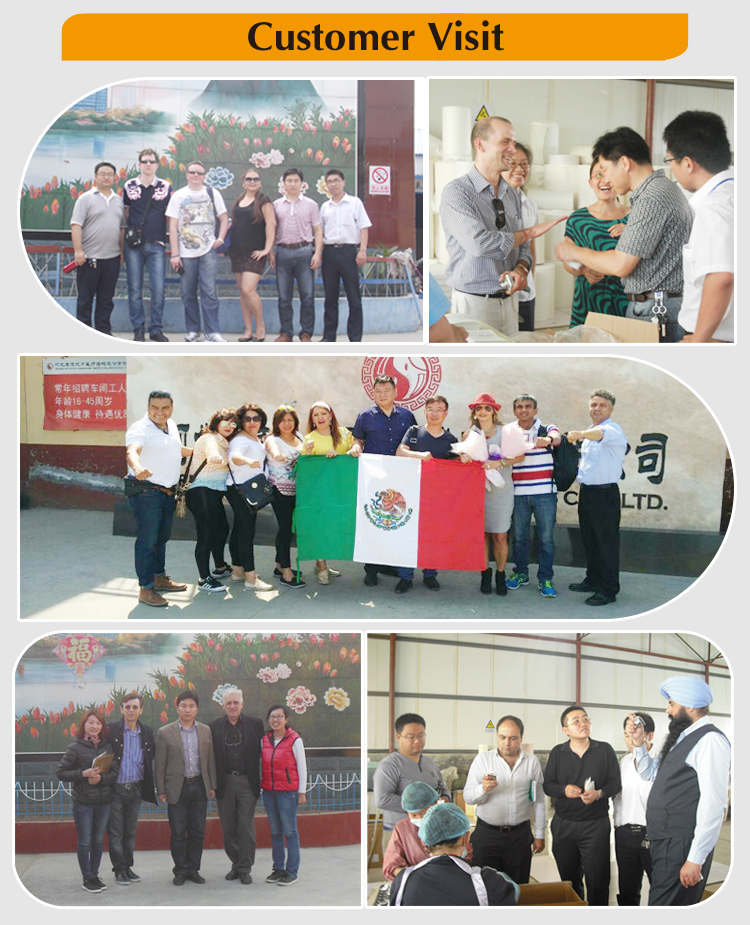 Certificate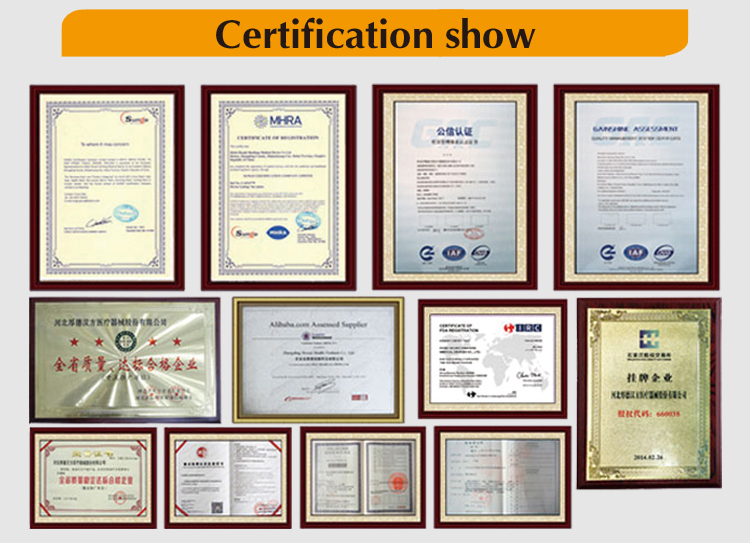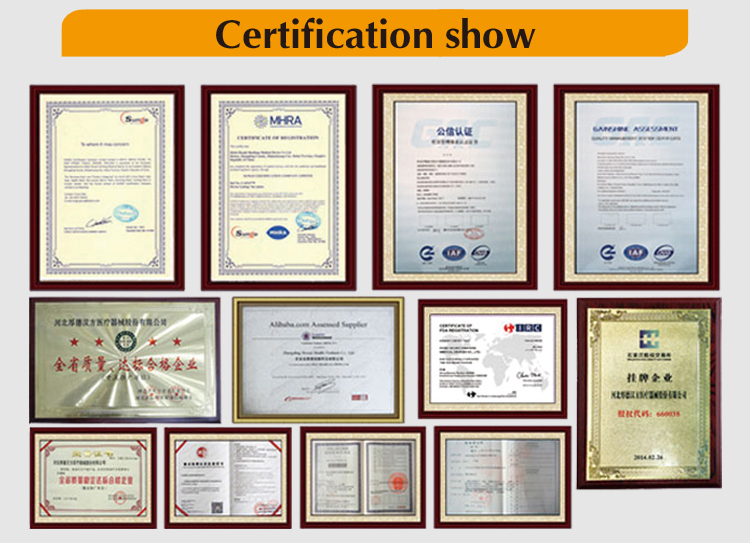 Группа Продуктов : Патч Для Некурящих